Island Park
---
In the summer, Island Park is a destination city for anglers looking to catch trophy trout or families vacationing at resort ranches. Others may come to ride horses, hike or bike in the mountains or camp next to a stream or lake. Many come to see the Bald Eagles, grouse, Sandhill Cranes, songbirds, raptors, waterfowl, large and small mammals and wildflowers.
In the winter, the area is a wonderland. The forest has over 500 miles of snowmobile trails and groomed trails for snowshoeing and Nordic skiing.
Thousands of travelers from all over the world come every year to enjoy this picturesque land. Many have second homes and come more frequently.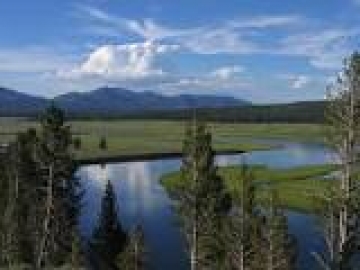 Featured Listing in Island Park